OUR ARTISAN PROJECT - MARCEL VAN DER VEER
Our Artisan Project - Marcel Van Der Veer

Interview by Luke Mitchell
Introducing the newest instalment of Our Artisan Project: a remake of the Yuki Bird by Marcel Van Der Veer. Some of you may know the multi-talented man from Falls Terrain Parks or late nights at The Man. Taking influence from tattooing and nature, Marcel's piece, Avian, is a Neotrad take on the Yuki Bird and we love it!
Tell us about your story as an artist?
It's actually harder than I initially thought to come up with the "when did it start?" answer. I have always loved art through school but was "encouraged" by my parents to pursue something they thought was more worthwhile like becoming a doctor or lawyer, so art has always taken a back seat for me. Ironically I went to university and made my way through a Law degree only to end up with a Marketing degree instead and a job for the past 6 years running the day time operations of Falls Terrain Parks.
It wasn't really until I had my knee reconstruction in 2012 that I dedicated time to drawing and sketching. I've always read that you can learn to be a good illustrator or artist if you put the time in, so I thought I'd give it a go.
I have always been fond of tattoos and the different tattoo styles out there, I found comfort in trying to recreate some of these styles as they essentially had a set of rules that governed them and what should or shouldn't be included. You get a lot of purists out there that won't hesitate to tell you your drawing is wrong ha ha.
I started off sketching on craft paper with pencils, inking with Artline pens and then colouring with brush tip alcohol markers trying to replicate shading and colour tones I saw in tattoos.
Now I do this and use an i-Pad Pro to take my drawings into the digital world. There's something really "pure" about not being able to press undo on a piece of paper but taking my art to a tablet has really helped me improve. I have done some commission pieces but mainly like to come up with drawings and have canvases printed for friends' birthdays and special occasions.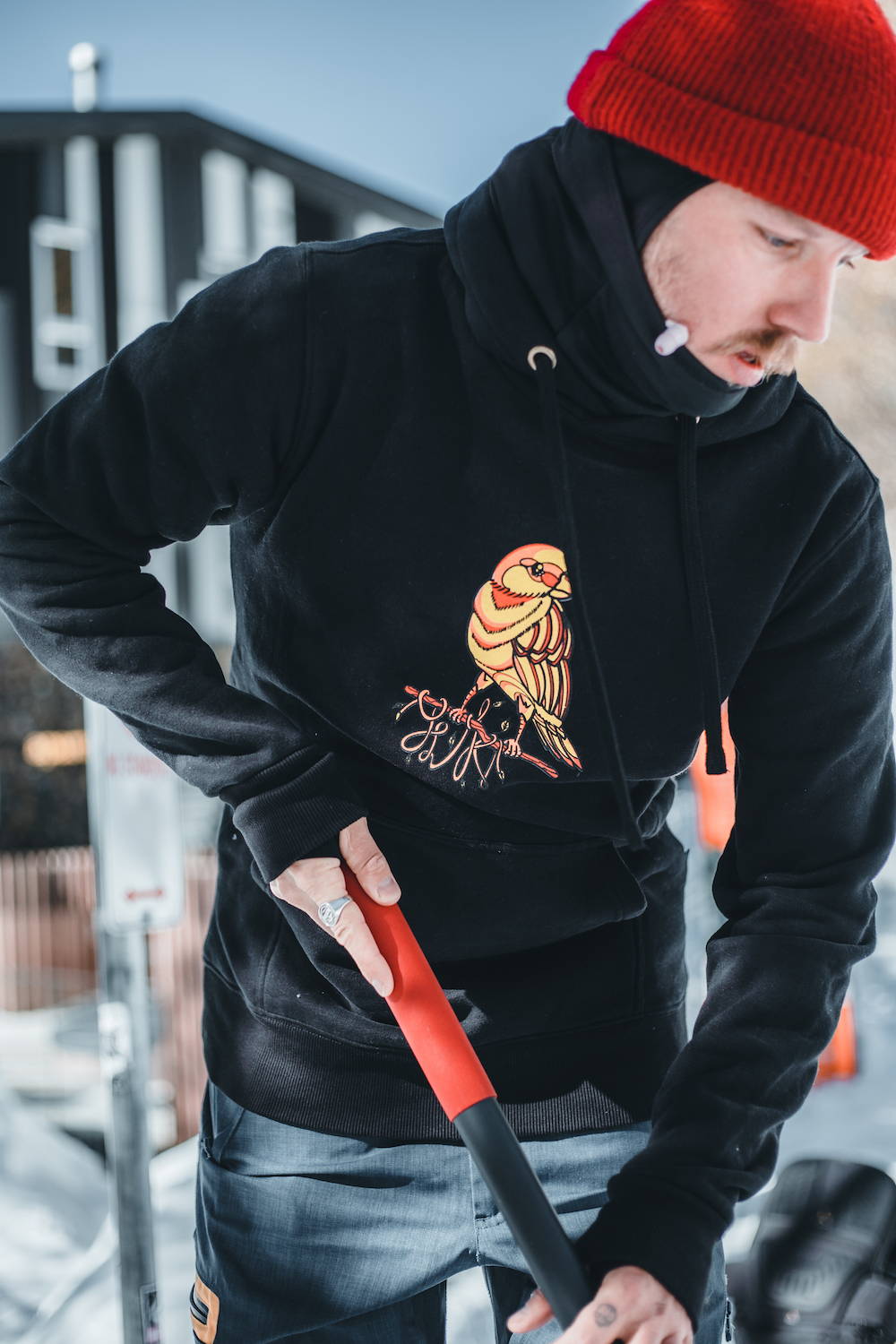 ---
How would you describe your art or yourself as an artist?
When Corona hit, I took the plunge and enrolled in a Diploma of Graphic Design which I'm currently still studying. I have already learnt so many things that have elevated my art and look forward to the doors that this opens for me moving forward!
I became more and more obsessed with a tattoo style called "Neotraditional", so much so that I have a full sleeve done within this style on my left arm. When I scroll through my Instagram it's probably 20% what my friends are up to, another 20% skating, surfing and snowboarding and the rest is made up of Neotrad artists I follow. When I see something that inspires me, I try to apply its concepts to one of my drawings.
My focus currently is doing female Neotrad Portraits. It's funny how when you can't draw something you avoid it, and I drew a lot of awkward looking faces before I committed to studying anatomy and facial features.
I am honestly not sure what this says about me as an artist, but I'm the classic case of "I draw something, love it, 2 minutes later hate it and then go on a personal journey of discovery and self-betterment so hopefully my next ones better, ha ha.
What is the message or feeling of this piece?
Ever since I saw the Yuki Bird, I wanted to recreate it in my style! I love the simplistic nature of it. Now that I am studying graphic design, I realise how hard it is to have something so simple and elegant be impactful. It's easy to make a design and throw everything into it and then it falls a bit flat.
My design "Avian" is a Neotrad take on the Yuki Bird, I wanted to have a go at making my own hand drawn type for the "YUKI" part of the graphic consistent with the bird theme.
There are no hidden meanings or messages, it's just simply an appreciation of nature. Instead of staying 100% true to a bird you would find in nature I took some liberties with the colour palette.
---
What is the inspiration behind this piece?
I spent a good amount of time on google images staring at different bird species! Initially I thought of doing a yellow Raven but love the nature and tone something a little smaller and "rotund" could offer.
Once I had a working concept of where I wanted to go, I got on the I-Pad and went for it. The design went through a few iterations before it arrived at its current state. My first direction was very tattoo; banners, a rose, tattoo script etc. I finished this design and felt it was a little cliché and "expected". That's when I got the idea of doing a hand drawn type for the "YUKI" component and went down that rabbit hole.
I'm stoked with how it turned out and that it went a little further away from tattoo design, and more into illustration.
What organisation did you choose to donate to and why?
I have chosen "Take 3" as my charity. I love the ocean, have always lived on the coast and wholeheartedly believe in the concept of picking up some rubbish every time you leave the beach. It's mind blowing how many plastic bottles and chocolate bar wrappers I end up throwing in the bin working in the Terrain Park in Falls Creek at the end of the day.
Let's look after our beaches, coastlines and mountains!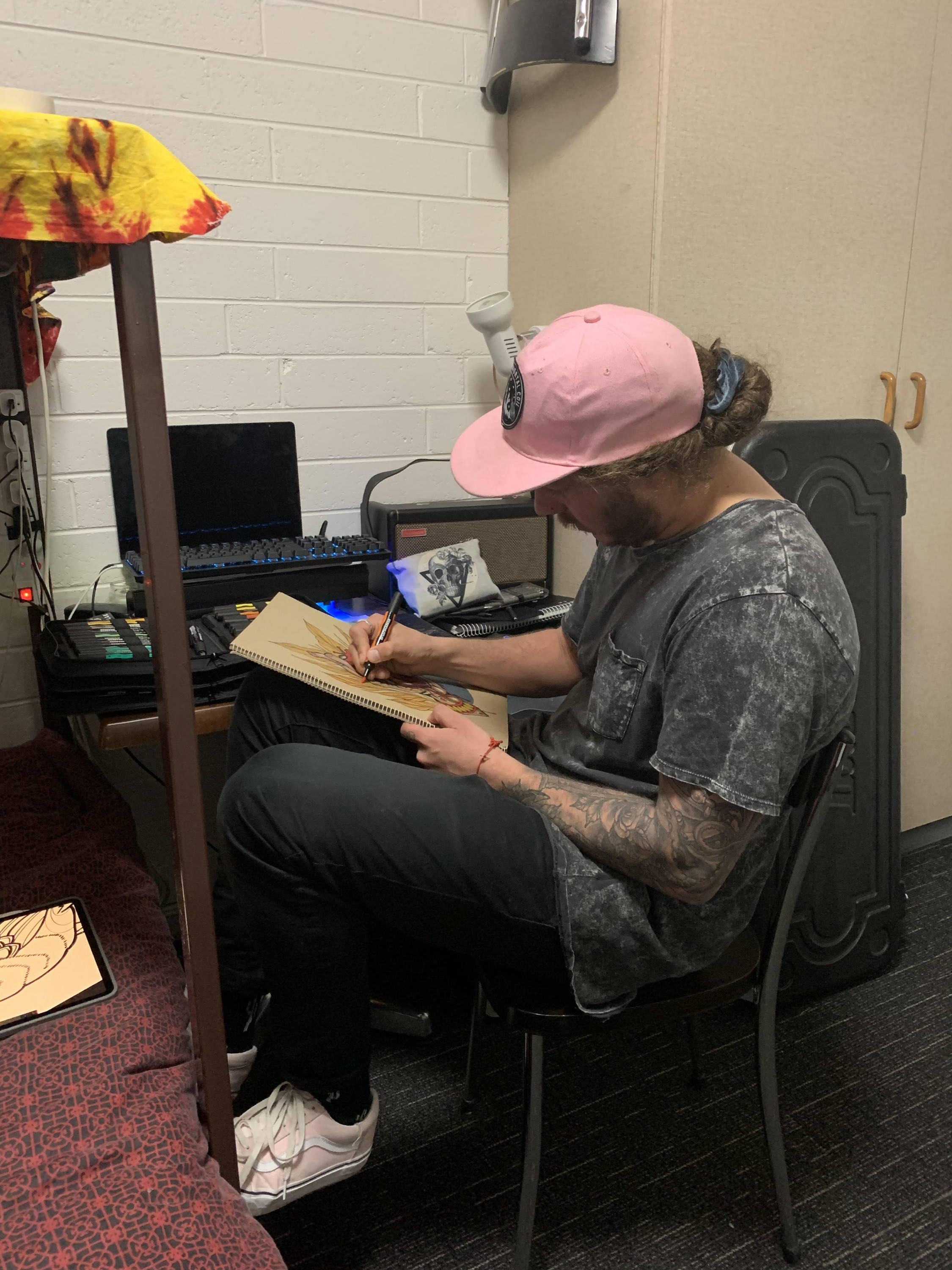 ---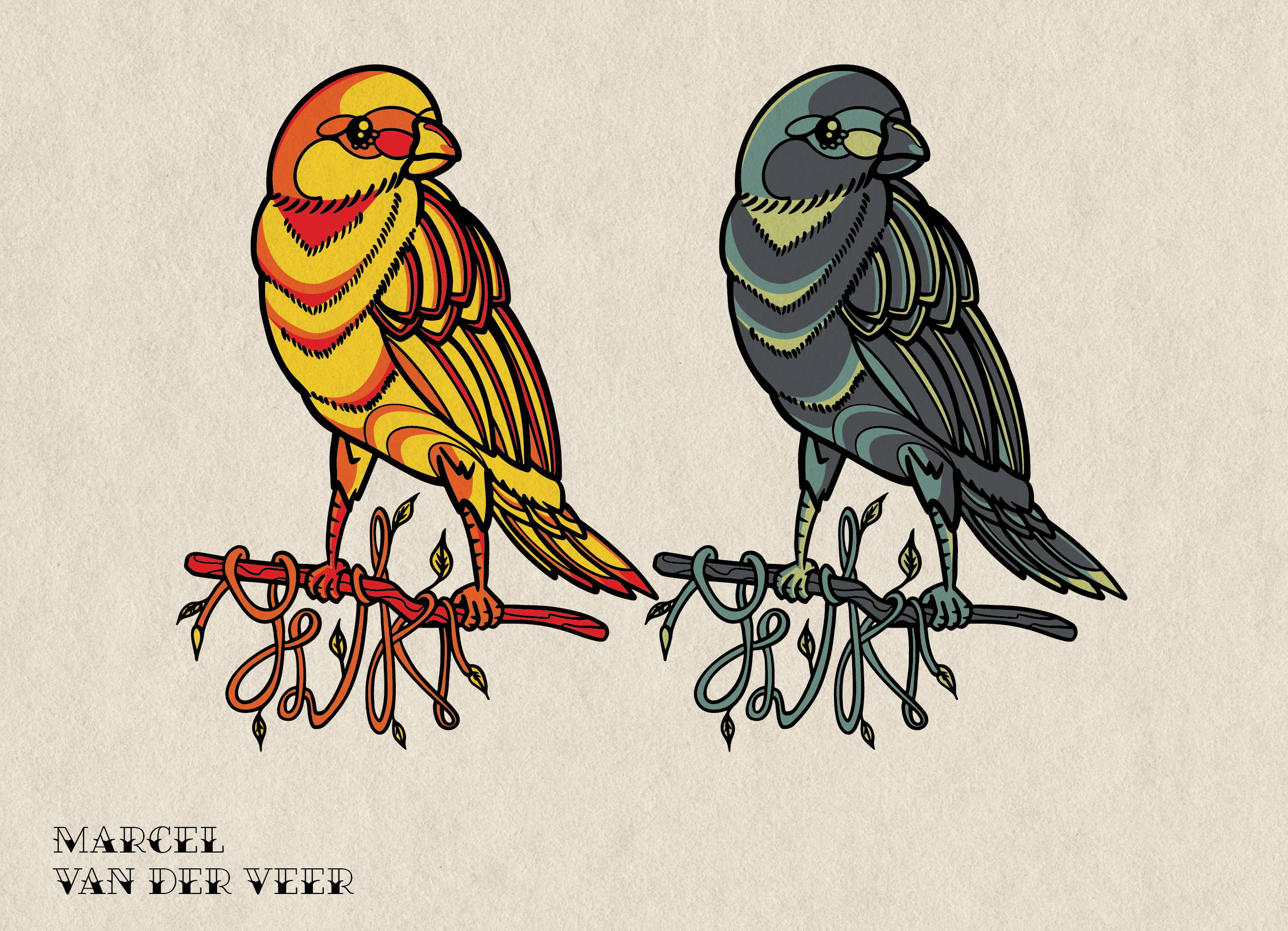 Soapbox moment. Is there anything you want to give thanks for, call out or start a conversation about?
First and foremost, I want to thank my beautiful girlfriend and best friend Steph Adams for being the driving force behind me. Whether I'm discouraged, feeling uninspired or overwhelmed she always comes in with the ability to get me back on track! Plus, if I am clearly just fishing for compliments, she still humours me ha ha.
As for a soapbox moment, I am avidly trying to create an environment in the Falls Terrain Parks that is welcoming and accepting to all. I didn't always work in the park, and I have visited other resorts and felt that "unwelcomeness" that can sometimes be present.
There are some great groups of people that are doing their bit in Australian resorts to combat this so a big shout out to Yuki for the "Yuki Birds Day", to Sue from "She Shreds", Bridie from "Tough Tits Co" and the Falls Creek Board riders!
I take pride in knowing that everyone I have hired is a genuinely awesome human, you won't find any egos here and if you're trying to get a tip for a trick, want a buddy to hike a feature with or have a question, just hit any of us up, were here top help!
Where can we check out more of your art?
I post all my current projects on my Instagram (@marcelclaude)
This includes the guitar I'm building, finished designs, drawings in digital and traditional mediums, my graphic design projects and there's even a full skate series of me in lockdown re learning how to skate street ha ha!
Thanks for reading!
'I have chosen "Take 3" as my charity. I love the ocean, have always lived on the coast and wholeheartedly believe in the concept of picking up some rubbish every time you leave the beach. It's mind blowing how many plastic bottles and chocolate bar wrappers I end up throwing in the bin working in the Terrain Park in Falls Creek at the end of the day.'
- Marcel Van Der Veer -
---
---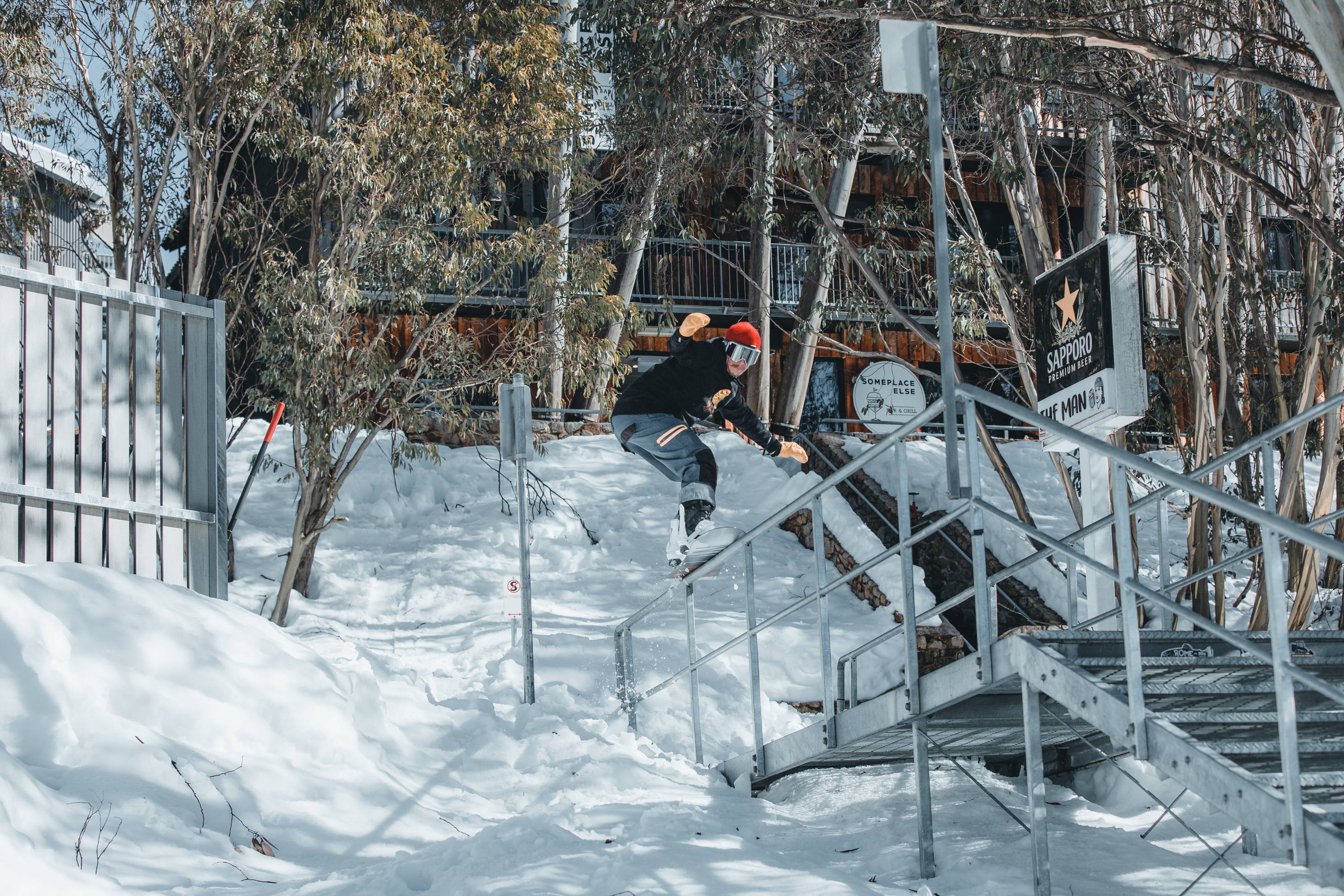 ---
Follow Marcel:
@marcelclaude
Our Artisan Project - Colin Rivers
Our Artisan Project - Crystal Legoffe

---