We've Got Some BIG News...
Hey Team!
If you have landed on this page, thank you. SO much.
You might already be aware, but, we have news! Yuki's online store is closing and we're going offline for the next three months. Huge – we know. The last few years have been hectic for the crew behind the brand, and we've made the difficult but necessary decision to check out for a while. Take a long overdue break, reset, and come back frothier than ever.
It's been a huge decision – and because you, the Yuki community, means so much to us, we wanted to open up and share the full story. Our Co-Founder Mitch has penned a few words, which you'll see below. There's a bit to get through (Mitch can tell a story) so if time is of the essence, feel free to skip through by hitting the links for those "need to know" bits. Otherwise, sit back, relax and enjoy the yarn. We hope it resonates, and we are so grateful for your understanding as a part of our Yuki family.
Again, we can't thank you enough for your support. We literally would not be here without you.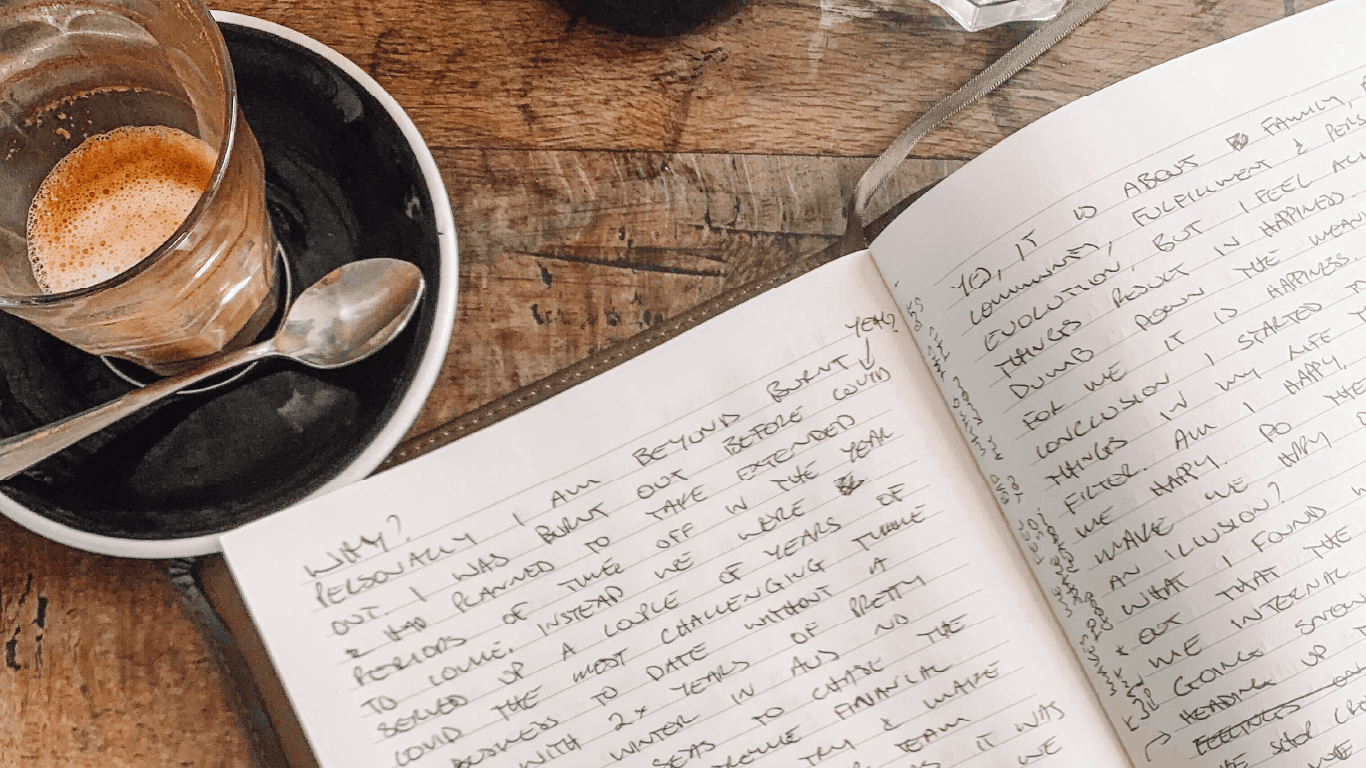 Thank YOU!
Hey crew,
Luke "Mitch" Mitchell here, co-founder of Yuki Threads. Before this little novel – I am no novelist. So, apologies for it not being perfect. Also as an FYI, I do discuss COVID below – and while I know many people have had it much harder than I have, this is just my story and it's how we ended up here.
Firstly I just want to say the most genuine thank you! I can't thank each and every person who has supported Yuki over the past 12 years enough. 12 YEARS. It's wild to think it has been so long. The time has flown!
Way back in the early days, crew like Nicole Gibson let us take over the back of the (original) Kooroora hotel at Mt Buller to sell the very first hoodies out of boxes. Fergus Small sold beanies out of the ticket office under the desk. MMBL (Mansfield Mt Buller Bus Lines) basically acted as my office and around-village delivery service. The list goes on, and that was just at the very start. Thinking back on these small but huge gestures warms my heart so much – the people who believed in us, supported us – these were the people that kickstarted Yuki Threads. There are too many to thank in this post.
To anyone who has told a mate about our brand, said a nice thing, left a review. These "tiny" things are so much bigger than you think. Thank you. 
Anyone who has come to a Yuki Birds day, a slopestyle event, any on-snow event or a party – thank you. At the end of the day, you are and will always be the people who built the brand and made it what it is. Sure, we've made some products, but YOU, our community, built the brand. From the bottom of my heart thank you for taking us on this ride. It has been life changing to say the least.
Then there's our crew. The people who work to bring Yuki to life, hustling and grinding with me each and every day. I can hardly explain how much blood, sweat and tears have gone into creating Yuki over the years – sacrificed by so many people.
It started out with two keen snow bums Lani (co-founder) and I with not much of an idea but a great community of friends willing to jump in and lend a hand. Nick Hallam designing our initial branding (the bird!) and mentoring us, Stew & Breigh helping with our initial marketing content (and emotional support the whole way along this ride), Steve Yann (so many photoshoots!), homies (shout out to Brett Montgomery) plugging away in their staff accoms, while I was working night shift in a taxi, trying to work out how to start/run a business. 
Between now and then, so many more have worked their guts out for the cause – constantly doing the "undoable". The crew who have worked in our product department have been some of the most determined, hard-working people I've ever met – Rhianna, Jasmine and Nicole – just to name a few heroes. We have been told time and time again from various people in the production chain,"Sorry, you simply can't do that."But these amazing humans have made it happen. Our product crew, our manufacturing partners. They've done the impossible.
Taking a minute to think back to all the roadblocks that we smashed through, and then turned into the foundations of the next phase of Yuki, is so nice. Thank you.
To my right-hand man, Colin. Thank you. The things we have bullshit our way through! A guy who can make something amazing out of nothing, the answer is always yes and he makes it happen. He constantly surprises me. To see his talent develop over the years has been such a gift and a privilege. There is no way Yuki would be what it is today without him. Crazy how a coffee (or probably a beer back in those days) at Aprés one day can change the direction of lives.
Nicole. What's the song, behind every great man is a great woman? Something like that. I am not for a second saying that I am a great man, but she is an incredible woman! The number of times I have fallen in a heap and she has always picked me up, brushed me off and sent me off to get back out there. Always my Number One supporter. Never questioning me, knowing full well I am a bit of a crazy person, but loving me for it anyway. There is no way I could have kept the wheels on this thing without her. Forever grateful.
YOU – the people behind Yuki, the people who support Yuki – you're the most incredible community a brand or a Founder could ask for. You have supported us through the toughest of times, as well as the good. You've always been there for us and we are so incredibly lucky. Because of this I wanted to take the time to share where we are right now, warts and all. I invite you to read on, but don't feel obliged. If you just want to skip to the important deets, hit the links below.
Also, as a small business owner to other small business owners, or anyone who is under the pump and feeling the pressure, I'm hoping that by sharing this you might feel inspired to check in with yourself and see if you need to take a break or realign some things in your life. While Covid is "over" I don't feel like the trauma and stress some of us suffered through that period is. I think the world has moved on to the next headline and now we're all supposed to just get on with it, which can be hard in a world that's go, go go. If you're still feeling overwhelmed, stressed or burnt out, it's ok. So am I. So are so many people.
What's Happening?
So because of all that, we're going offline for a minute to reboot – to smell the roses, reconnect and take a hefty break. Three months in fact. From December 31st to some time in April we'll be closing the online store and going offline. We'll keep customer service on until early Jan and then after that we'll be offline until April.
What does this mean for you?
You'll have until Chrissy to get anything you need for the next few months. If you've been thinking about grabbing something for the next trip or as a present or whatnot, now's the time. If you have store credits it might be a good time to use those. If you have been holding on to a return a repair or anything else like that, now's the time to hit up Jed and get it dialled. Jed looks after our customer service – and btw, she is also a she not a he. DW if you have called her a he. She is possibly the nicest person on the planet and you will not have offended her!
We're also NOT making outerwear next year. For us to take this time off we had to compromise and cut the outerwear for a season. So if you're in need of some, what we have will be the last until Winter '24!
Once we are closed we won't be online (screen-free sabbatical), so please reach out now for anything you need. I know it's not ideal for Yuki to be closing down for a period of time, but it is 100% in the brand's best interest and also ours, so please bear with us.
Why is this all going on?
I think it's no secret that small business is hard. In a normal business landscape, you have 12 months to make your money with some peaks and slow periods – a full calendar year cycle – and running a business, even a normal one, is really fucken hard. There are constant challenges, hiccups, product delays and all that jazz.

At Yuki, we have just three months to sell our product. We have suppliers all around the world and none of them have English as their first language. We have to fund all our product 10 months before it arrives, which means our cash flow is a nightmare. Then as an industry expectation, we offer 30 day terms, of which half the accounts don't pay until 60-90 days later. Then after all of that, if it doesn't snow, you're screwed. Welcome to the snow industry…
It's manic and it's brutal, but it's so fucken fun! It's creative, adventurous, exciting and filled with people a little bit left of centre. Just like me. It's what I love.
12 years ago I came into the industry bright-eyed and bushy-tailed. Welcomed with open arms into the rat race. Season to season, flat stick like a bull at a gate. Making it up as I went, dealing with the inevitable Fuck ups as they come, large and small. Through every obstacle, just keeping the head down and keeping the eye on the prize. Christmas, Easter, Bdays? All good, I'll take some time off next one. I kept thinking… I just need to push through and make sure everything is dialled for this winter launch, hustle through the season, have an epic trade show, smash sales for next year, get all our ducks in a row for production, make sure everything is perfect… and the cycle continued. Make sure everything is dialled for this winter launch, hustle through the season… you get the picture.
This business is intense, exciting, rewarding and also, extremely taxing. Which is fine, because if I had a superpower it would be to show up, eat shit, take a beating and do it again the next day. Rinse and repeat. So I thought I was all good… Until my body went "Hey Bra, I've been in fight or flight for literally 12 years, my adrenals are cooked, you can't sleep and have you noticed you have woken up flat as a tack every day for as long as you can remember?" Cue complete burn out. My body made it clear, there ain't no mind over this matter.
Personally, I am beyond burnt-out. I was burnt out before COVID. At the end of 2019 I made a decision to take extended periods of time off during 2020. The first being two weeks in Tassie in March 2020, phone off, tuning out (the only time I had done this since starting Yuki). It was all-time – but then I switched my phone on to a feed of people fighting in the supermarket for toilet paper. So much for the rest of those planned holidays.
From there, I entered the most challenging period of business to-date. Two years of little/no open snow resorts in Aus, no overseas travel, and the extreme financial stress of having to try and make things work to keep our team employed and not on the Scomo Surf team. In hindsight, maybe a few more waves for everyone would have been a better idea, but hindsight is 20/20.
That time was brutal! As it was for so many. We're so lucky to have come out the other side. My heart goes out to all the small businesses that couldn't hold on. In so many cases, the countless hours of blood sweat and tears, personal sacrifices, the amazing dreams built were taken away through an uncontrollable event. That being said, the most challenging times are always our biggest teachers if we are open to learning the lessons that are being offered to us.
Over these 2.5 years of small business hell, I learnt something that might seem pretty trivial to a lot of you. Turns out (for me at least) life is about happiness. Sure it's also about family, community, fulfillment and personal evolution, but I feel all of those things lead to the same end result – happiness. A bunch of people are probably sitting there thinking, yep, catch up slow coach. Well, I'm getting there. For a loooong time though, life was mostly about goals and achieving things.
So I decided to start focusing more on happiness. Is what I am doing making me happy? If I do this will I be more or less happy? What actually makes me happy? When I actually sat to answer those questions, in the depths of my heart and soul, I realized that not much at all was making me happy. I was numb. 
I hate to even write this, but I found myself heading up the mountain and I was ambivalent. I thought there was something wrong with me. Here I am, I'm heading up the hill to slap high-fives with the homies in the shop, catch up with the park crew and get laps with the team… and I felt nothing. I knew I should be stoked, but I wasn't. Then the fact that I knew I should be frothy and I wasn't made me feel worse. What is wrong with me!?
 I hit a point where I was forced to sit back and take stock of what was going on. The thing I had built my life around, "doing fun shit", was not fun anymore. Why? How? I started to look at other areas of my life and it was the same thing. I started monitoring my energy and happiness. Very little of either.
 So I decided to stop what I was doing, and to start re-prioritising happiness. While that might sound simple it definitely was not. It was a long time coming and the decision was very emotional. We've had to wind back the company and the team. Make people redundant… the one thing I couldn't bear to do during covid.
 It might seem like a crazy time to be winding back and taking time off after finally getting back to business, but I believe that the moment you feel like the joy and happiness has gone from your life, then no matter what the situation is, you need to make changes to realign. Get off the hamster wheel. I don't think there is ever a "good" time to do it.
Where to next?
When we return from our adventures, we're going to be coming back online, getting hyped for the season and releasing a SICK line for next year. We've had heaps of fun putting this collection together as you can probably tell from the image below! We're going to be running all of our winter events such as the Yuki Birds and other park events. We've even got a couple extras up the sleeve!
So that's the 411 team. I hope this story helps someone, somewhere. And I hope that in three months I come back more frothy than ever, ready to bring the Yuki community together and celebrate all of the good shit to come.
In An Egg Shell
We fucking love you!
We're closing the online store for 3 months to take a break as we're all toasted. Read the story for more info. 
This means the site will be open but you can't buy anything.
We're ALL taking a break. That means our whole tiny company is taking a break so we'll be completely closed down. No purchasing, no returning, no warranties, no enquiries. We're all getting the hell out of here for a bit.
We're coming back with a kick ass art inspired collection that we're psyched on. 
We'll be back in April some time. New collection in May. 
We can't wait to see you on the other side!
FAQs
Are we closing down?No. We're just taking a break to recharge.

Will the online store be open after December 2022 until April 2023.No. The online store will be closed. The website will still be open but the store will be closed.


Will I be able to get in touch with anyone during this period. No. Customer service will be closed for this period. Our emails will be unmonitored during this period but when we return all emails will be checked and answered. This may take some time so, please bear with us on return.

Can I return in this time. No. Our warehouse will be closed so all matters concerning stock will not be able to be facilitated during the closure.


What happens to my Yuki Bucks and/or store credits?Your Yuki Bucks are sweet to hang on to. Your store credits expire, so check the date and use them now if they are going to run out of date over the break