The Ugly Fruit Collection
THE UGLY FRUIT
COLLECTION
Not Perfect, But Perfect To Wear.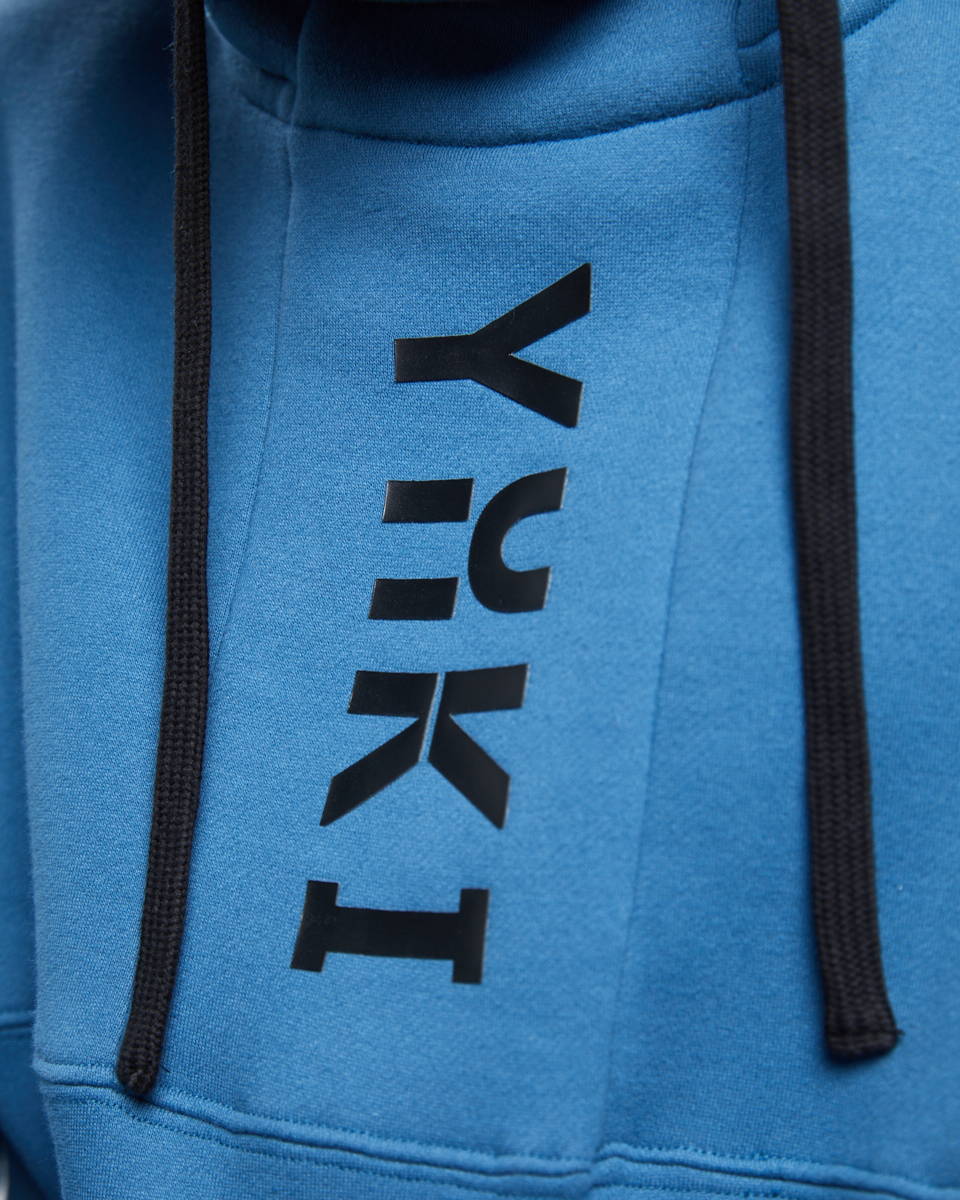 Not Perfect,
But Perfect To Wear.

Earlier this winter we let you know that our hoodies we had spent 12 months creating were not up to our standards to sell.
Since then, we have been researching what we can do with these products, how we can get the best use out of them and make the most of the physical and human resources that have gone into creating them.
We have enquired into various options available to find a solution to our problem. Some of the options included donating and recycling them. We have found that local donation schemes are not a fit for this situation (but we will be using them in the future), exporting can turn out to be dumping our problem elsewhere but in every case is increasing our carbon footprint and while we can recycle them, this literally means cutting down and shredding brand new hoodies which we feel is a last resort. It would be such a waste of the enormous effort every single person in the whole supply chain puts in to bring our products to life.
Instead, after the overwhelming response from our community still wanting to put them to use, we are going to offer them to you. But, we are going to sell them for what we think is a fair price. We're going to offer them to you for $60, a significantly lower price simply to cover some of our costs.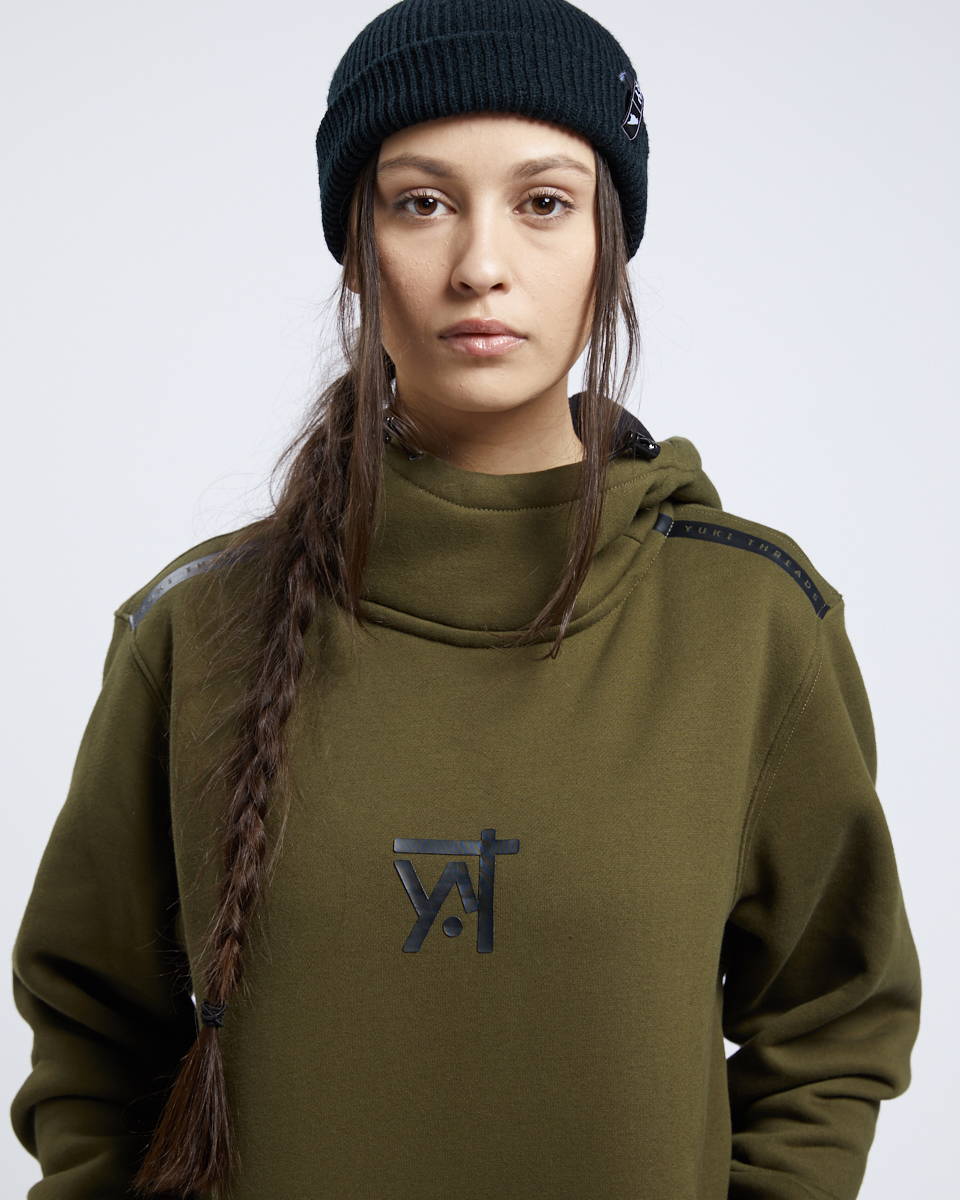 Now, let's talk about the problem…

The problem we faced with these hoodies was the structural integrity of the fleece. The staple strength of the recycled cotton was not strong enough to hold it's integrity in this application and thus the fiber will shed. A small amount of fibre shedding on fleece is normal in some instances. E.g. You may have a small amount of fleece shed before washing. The issue we face is this shedding is considerable and will continue for a number of washes. We have been testing these items and we have found that after around 5 washes the garments will cease to shed large amounts of fibres from the back side. You still may have a small amount of shedding but this will reside in the future.
Why is this an issue and why did we not sell these in the first place if you just need to wash them a few times? Because we believe that you deserve quality garments that don't come with a post purchase to do list. In this instance though, we believe that the best thing we can do for these products is to sell them for a fair price and give them a life. Have them used and worn out so we can justify the resources that have gone into producing them. We think a few washes to give these garments a long life is worth it.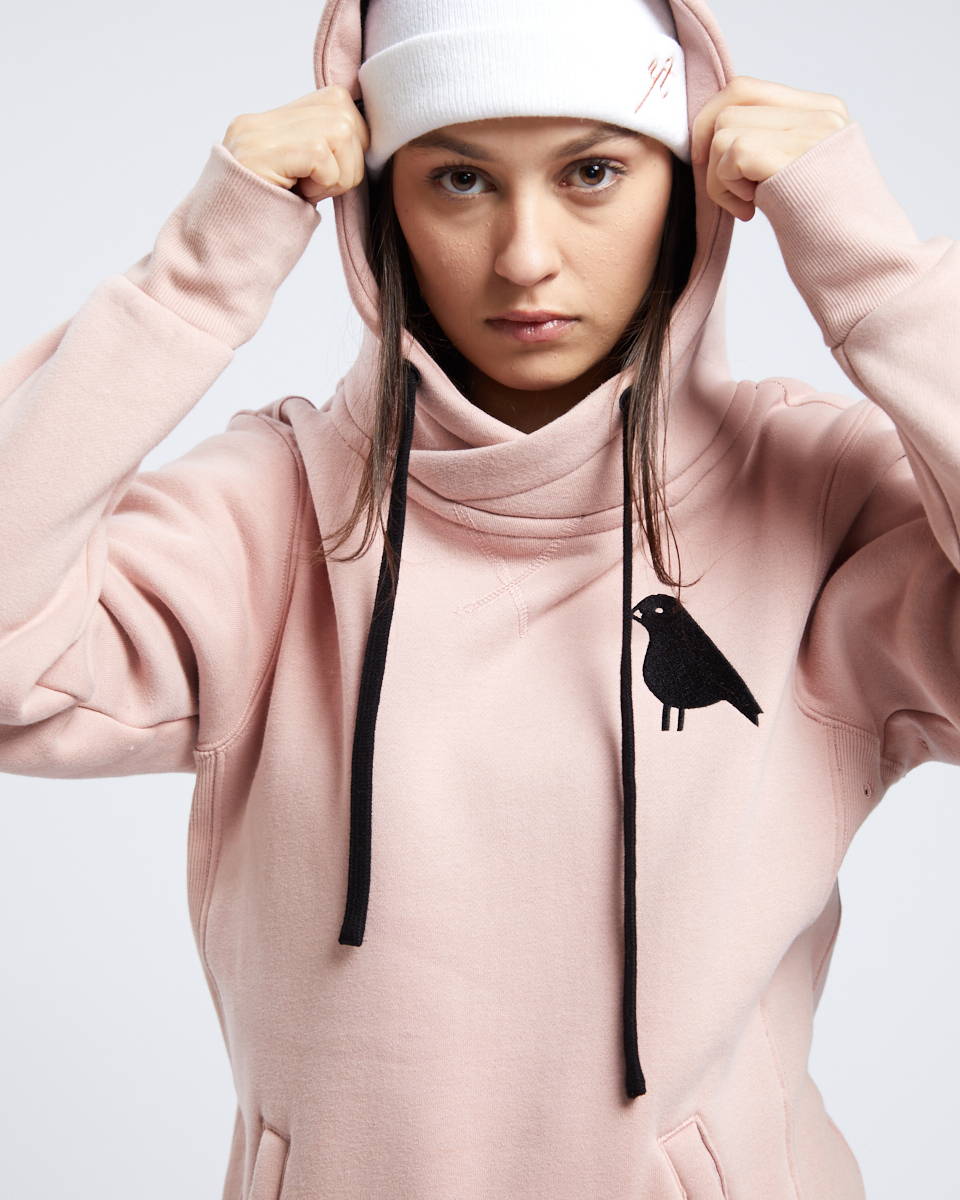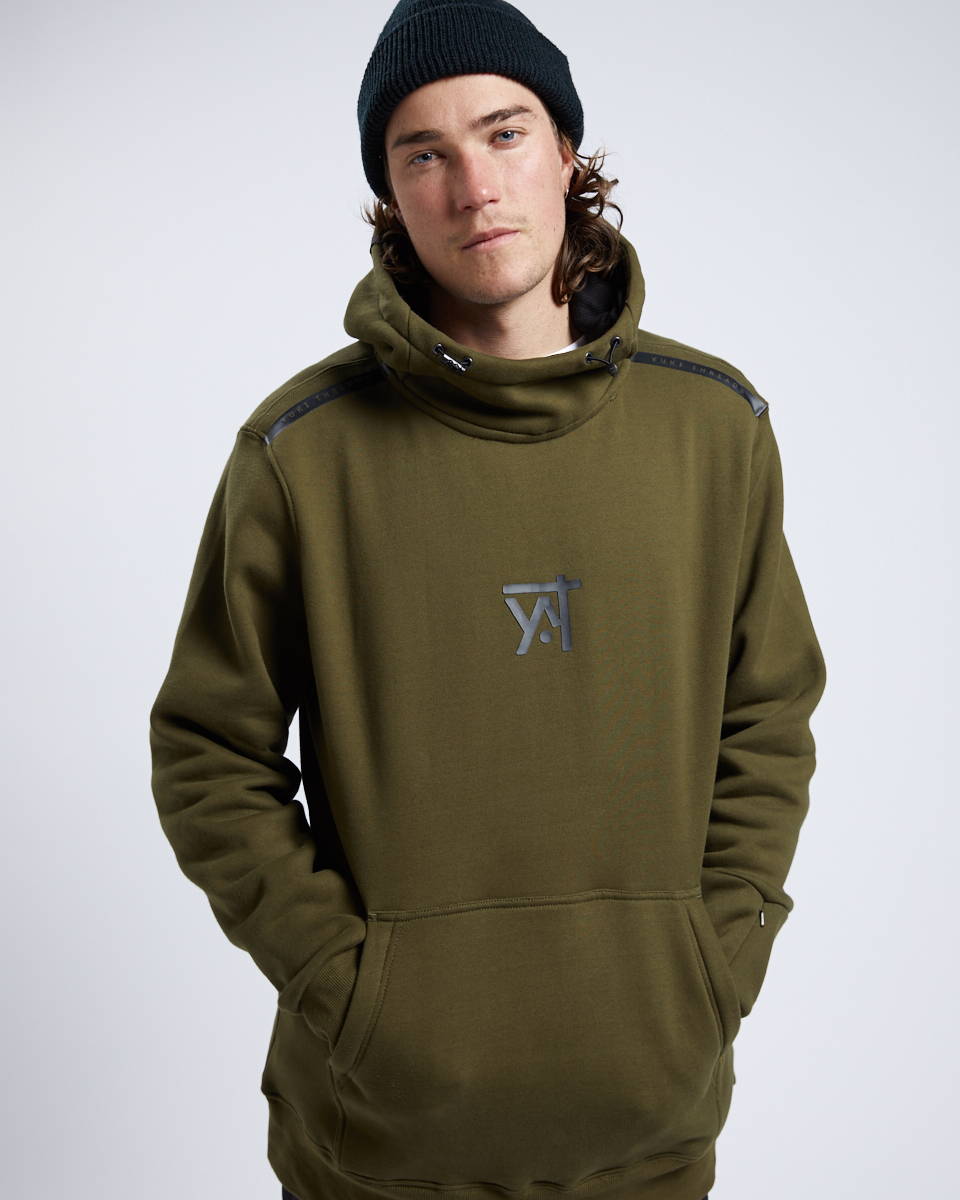 ---
'As challenging as this has been for everyone involved, I'm really stoked that it has pushed us to action our recycling program which we have been wanting to create for a long time.
I'm really proud of our little crew and community to be able to come out the other side of such a devastating situation so positively.'
Creative Director & Owner
What? Yep, we have developed a recycling system for you to recycle your old Yuki Threads hoodies. There is always a silver lining. It has never been more apparent than now with all the challenges we're facing around the globe that we need to turn our stumbling blocks into building blocks and that is what we have with done this disaster of ours. In the coming months we are going to be announcing a new recycling system that is going to be rolled out for Yuki Threads owners to send back your old hoodies for recycling. Once you have worn them, shredded in them, partied in them, got down and dirty in them and you are ready to move them on to hoodie heaven... You can send them back to us and will take them to a farm in the country where all old hoodies go when it's time for their last long sleep.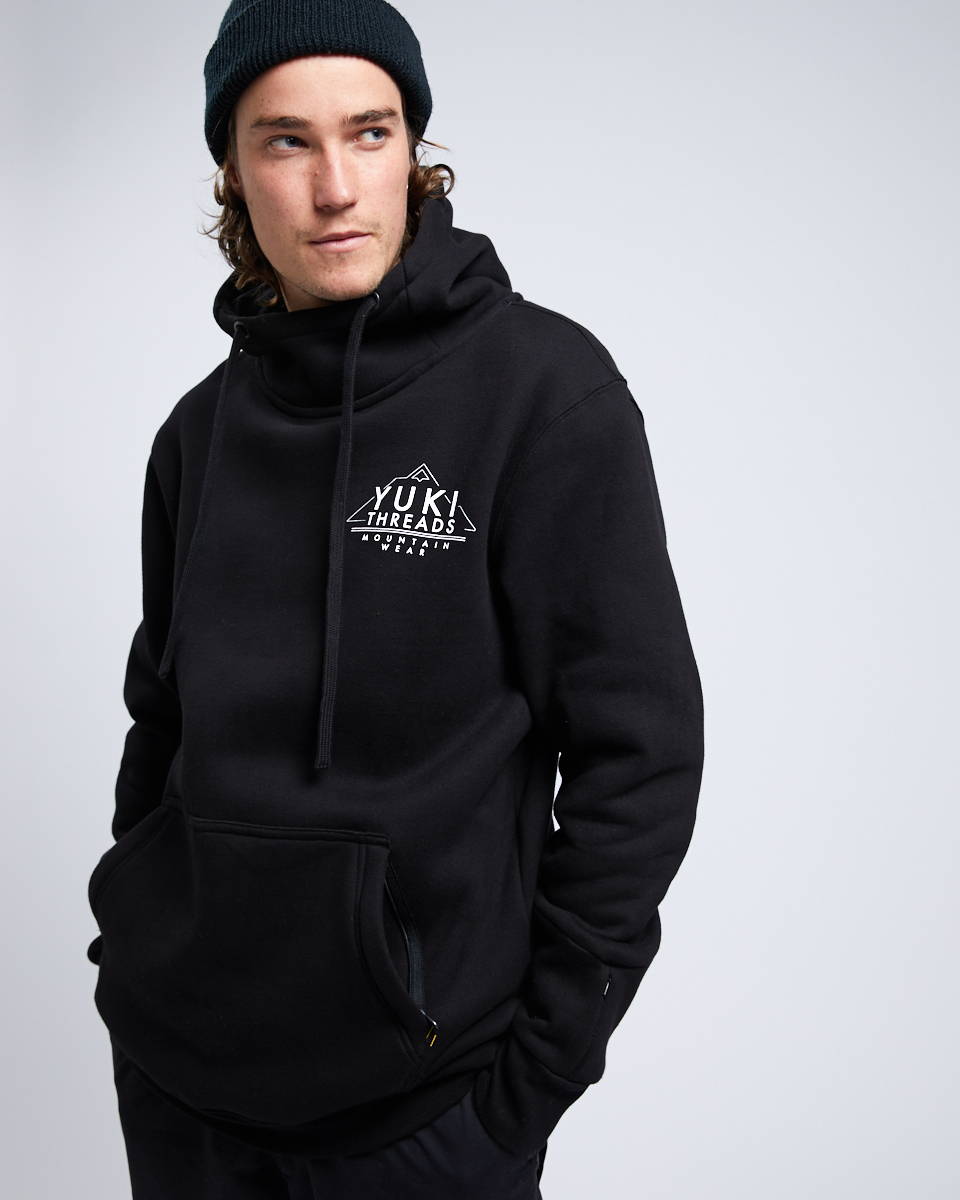 ---
---
---
When you get your hoodie, you might not notice too much. There may be a little fluff on the outside but besides that it will look and feel rad as usual.
On the inside, you will see that there is 'lint' or fibres shedding. There may be some small balls of fluff. This is the problem.
At this stage, you might say YOLO and be like: it's a bit of lint I can dig it and you can wear it straight off the bat. With each wear the fibres that shed will reduce until it stabilizes. We have tried this method as well as washing and after a few wear the shedding calms down.
If you don't want to deal with the fluff and you want to stay looking fresh in Iso you can wash it out (wash it out wash it out, wash it out wash it out ooohhhhoooohhh… Florence… No? Anyway). If you choose this option then make sure you FOLLOW THE WASHING INSTRUCTIONS! You always should but definitely follow them this time. Where do I find them? On the care label on the right hand side on the side seam around your hip height.
In addition to following the washing instructions, we recommend washing your garments inside out. This will help the fibres release and reduce the number of washing cycles required.
The washing option will cause significant shedding. These fibres are going to come off in your washing machine. We strongly recommend using a Guppy Friend to catch these excess fibres. While the majority of these fibres are going to be the recycled cotton there will be some recycled polyester fibres. Like Pokemon, you gotta catch em all! Additionally, your washing machine filter will fill up (especially if you don't use a Guppy Friend) so make sure you empty it each wash.
From here, it really is up to you how many times you wash it before you start to wear it. We have washed and worn after 5. You can wash once and get after it or wash it 10 times.
We urge you to wash it only as many times as you need to feel comfortable wearing it. It's been estimated that 70 per cent of the carbon emissions created during the life of a typical cotton T-shirt are due to washing and drying more than double the amount created in its production - so always only wash your clothes only as much as you need and at all costs avoid using a clothes dryer.
---
---
The hoodies will drop fibres 'lint' when you first get them.
---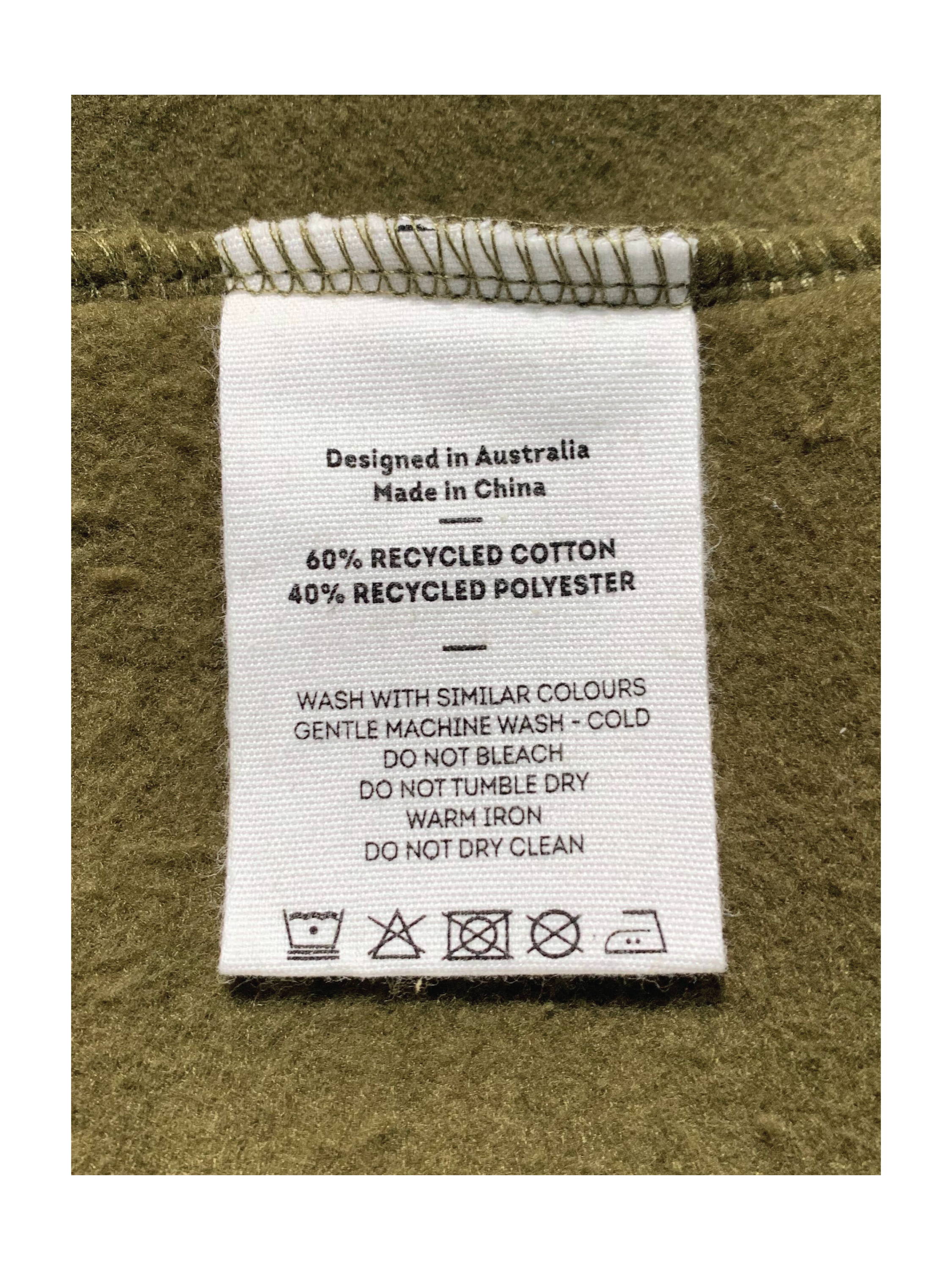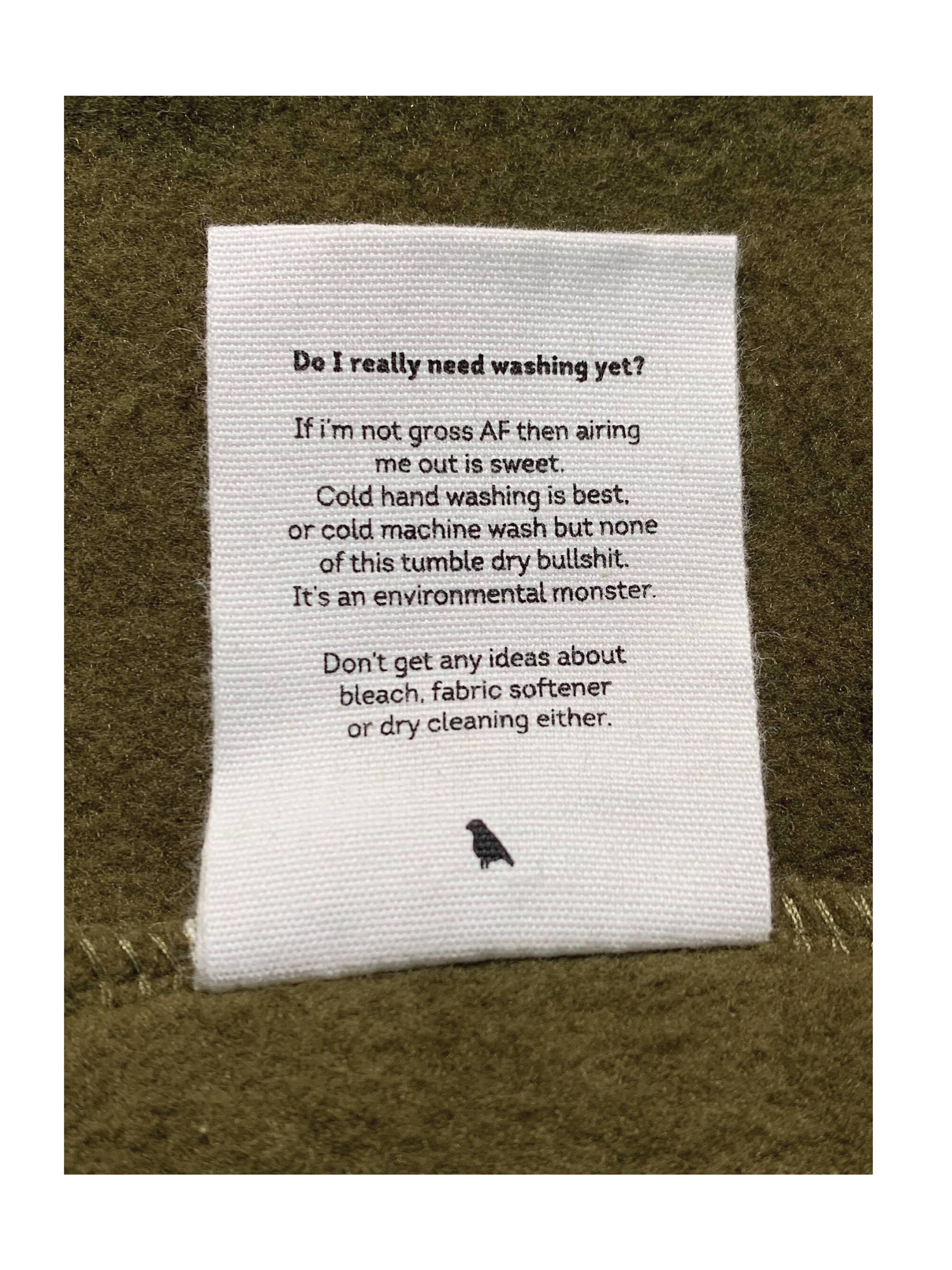 Be sure to check the care label and follow the washing instructions.
---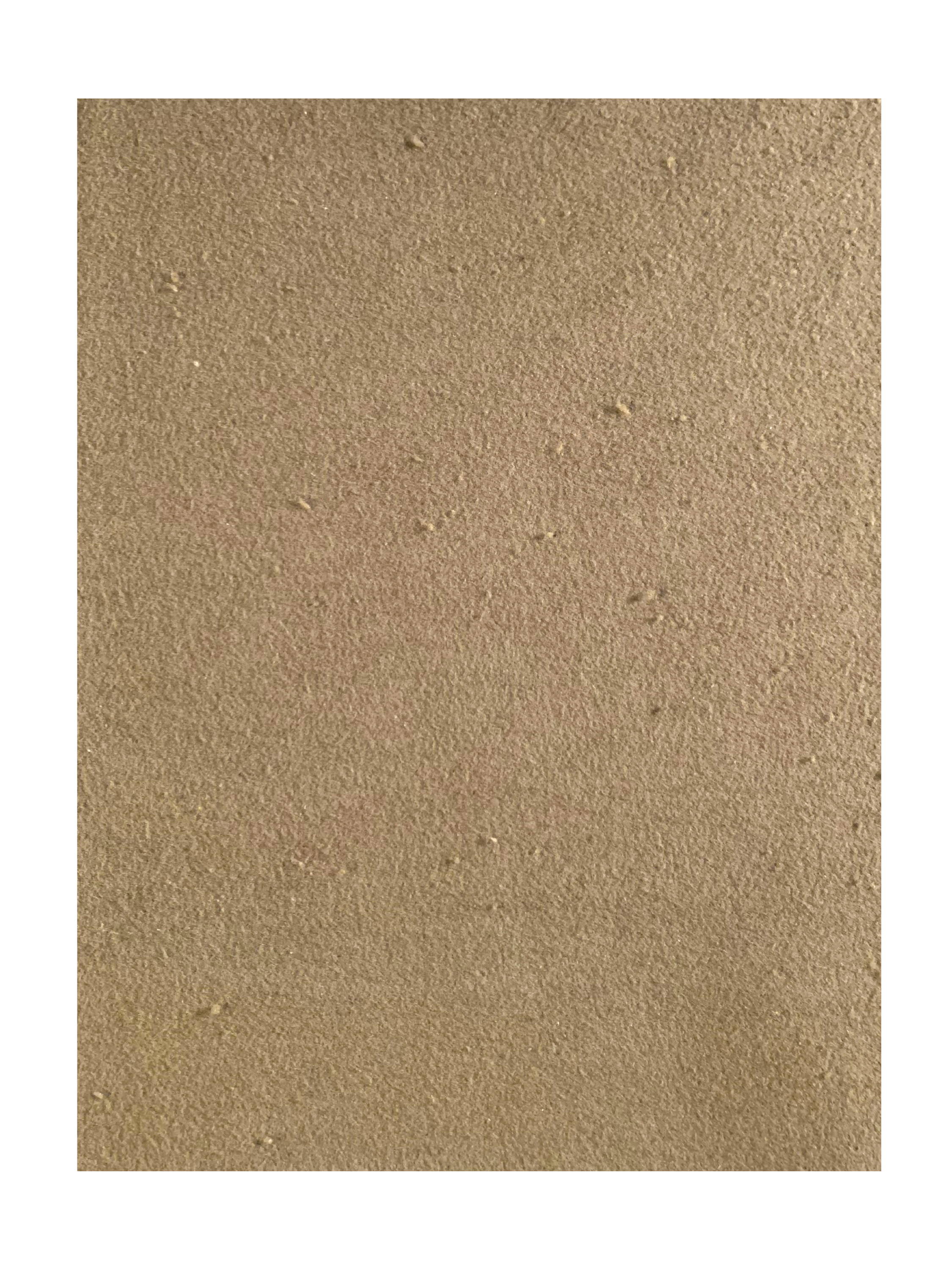 Pre-wash there will be some balls of shedding fibre 'lint'.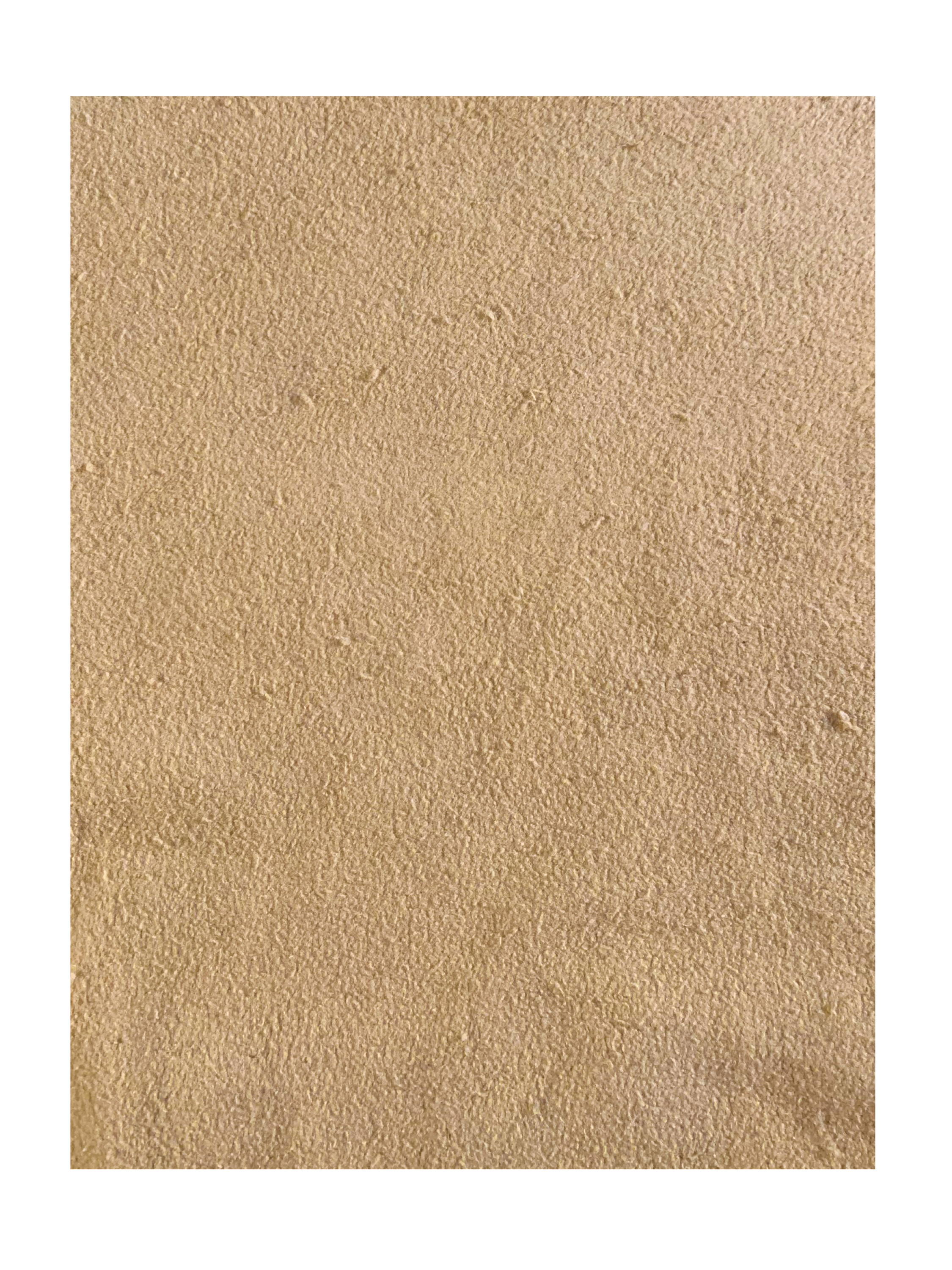 During wash these will increase first, then slowly decrease.
---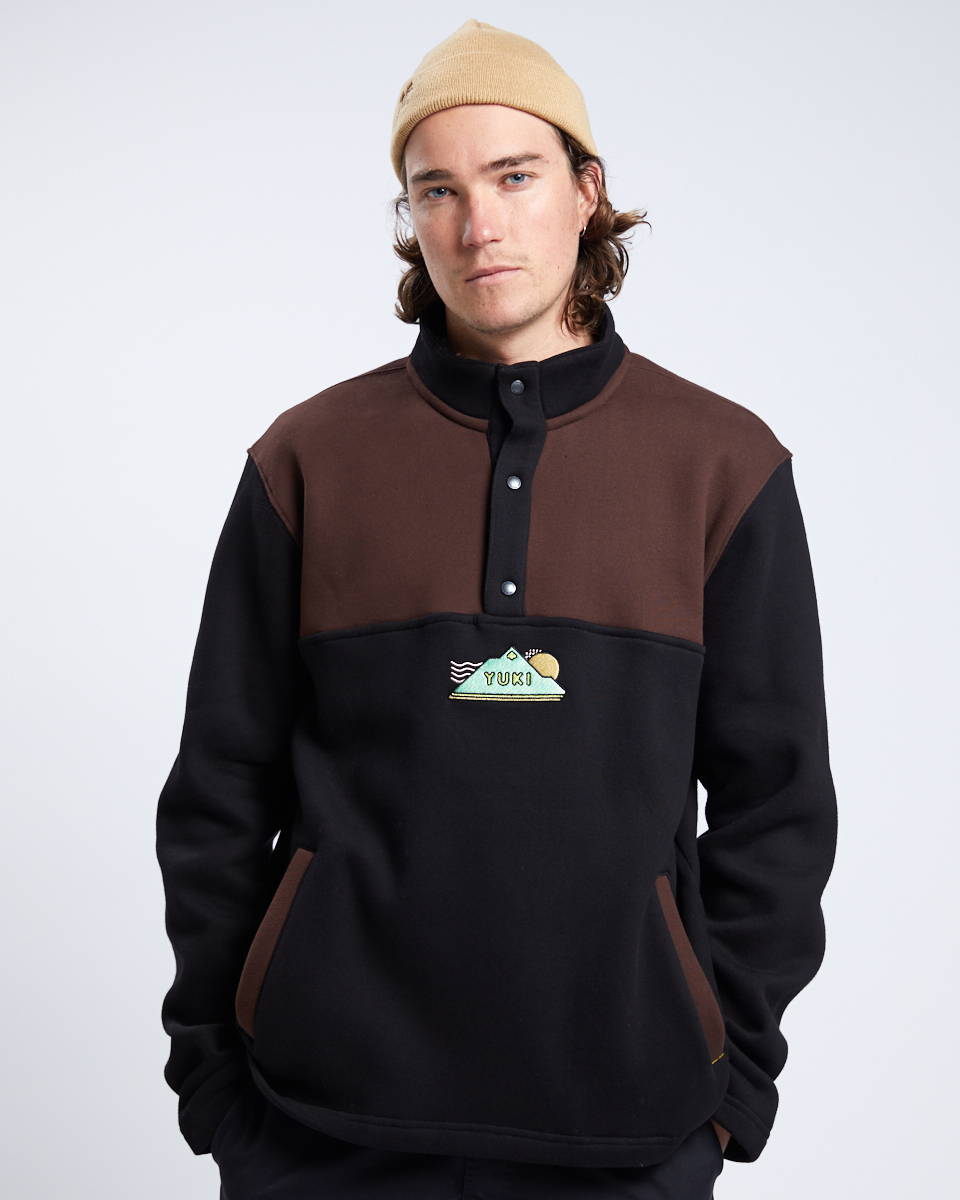 ---
How do I wash it?
Follow the washing instructions as per the care label. The care label is on the left hand side on the side seam around your hip height.
What has changed from the decision not to release them?
We did not initially release these products as they were not up to our quality standards. This has not changed. They are not up to our standards to sell at full price or even half price. With the bigger picture in mind though, to get the most out of the resources that have gone into these products already, the best thing we can do is have these hoodies used, worn, loved, worn out and then recycled, rather than recycling them straight away.
What's going to happen?
The fleece is going to shed fibres or 'lint'. This will come off on the layer you wear below, your t-shirt for instance. As they are worn and washed this will decrease. You can choose to wear the shedding fibres off or wash the shedding fibres out before wearing.
Will the DWR work any more?
If you choose to wash your hoodies a number of times the efficiency of the DWR coating will be reduced. It is reduced with every wash on all DWR coated garments. We recommend washing the garment until you are happy with the level of fibre shedding then, on the last wash, wash with our Nikwax DWR treatments to clean and reapply. The Cotton Proof is the treatment to use to reapply for these hoodies.
Can I return it? Swap size, no refund or store credit?
We can exchange sizes but we will not be offering refunds or store credits on these items.
Will it fall apart?
No. While it will loose fibres from the backside of the garment it is not going to come unstitched or disintegrate. There will be an initial shedding of fibres from the backside. After this, it will be business as usual.
How long will they last?
After the initial fibre shedding phase, these hoodies will go onto to last as long as you would expect from your Yuki hoodies. 9 times out of 10 our hoodies outlast the room in the wardrobe.
Will the colour be affected from the washing?
Although the fabric has failed the fibre shedding and pilling test, they have passed in flying colours… the colourfastness test as per ASTM testing standards. Tested here in an Australian laboratory. Please note, this is only valid if you follow the washing instructions!
Can I return it after I've washed it x5?
Unfortunately not. If you are unsure if the fibre shedding will be an issue for you or you are unsure you will be happy with the result after the washing we suggest you do not purchase one of these products.
Will they shrink with lots of washing?
If the washing instructions are followed, as per your other cotton/polyester garments the shrinkage will be minimal, around 2-3%.
What do I do when I have finished wearing it?
When you have worn it threadbare and to an inch of its life, hit us up and inquire about our recycling program :)
---